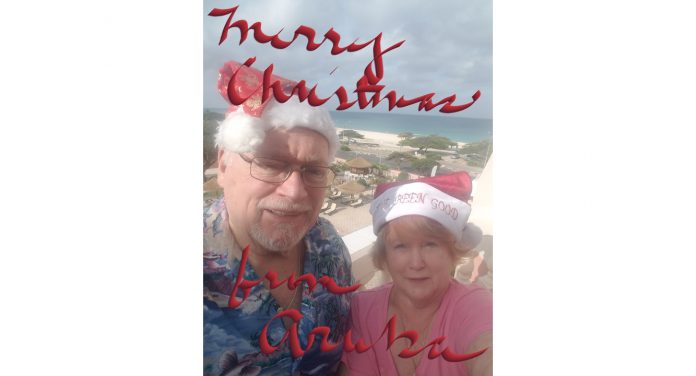 Aruba Today likes to welcome readers to participate in our newspaper. You can see that in our Honored Guest-publications, specials like on Valentine's Day and on other occasions. Throughout the year you are always welcome to send us your vacation picture(s) together with completing the sentence: Aruba to me is …….. (Email: news@arubatoday.com)
For today's newspaper we received a great picture from Brenda D'Andrea of Westerville, Ohio. She wrote to us:
"Aruba to me is…. A piece of heaven on earth"
To Brenda and her husband, Day or night, Aruba is a delight.
We also receive a great picture from Sandra Sanderson. She wrote to us:
"Aruba to me is…. our go to place to relax and escape the challenges life offers at home.
2019 has been a tough year so we decided to spend Christmas here which has been wonderful.