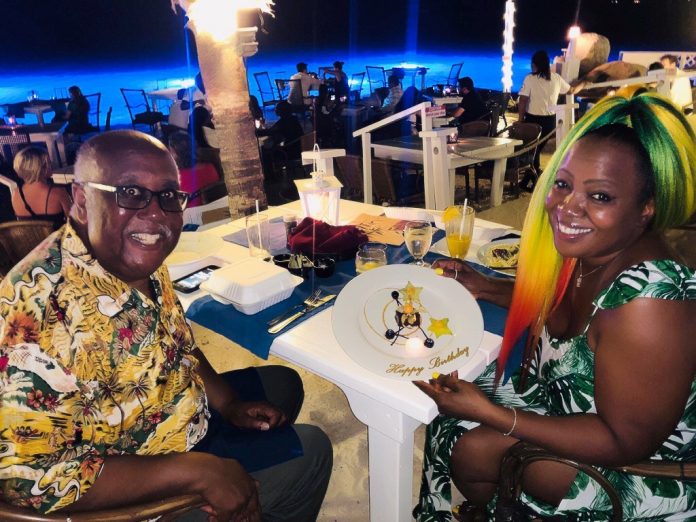 Aruba Today likes to welcome readers to participate in our newspaper. You can see that in our Honored Guest-publications, specials like on Valentine's Day and on other occasions. Throughout the year you are always welcome to send us your vacation picture(s) together with completing the sentence: Aruba to me is …….. (Email: news@arubatoday.com)
For today's newspaper we received a great picture from Melisa Morgan from New York with her cousin James from Washington, DC. She wrote to us:
"I recently celebrated owning and visiting Aruba for 20 consecutive years!  I was honored and received my Goodwill Ambassador Award from The Aruba Tourism Board.  I thank them so much. It was beautiful.
I am a member and own at Paradise Beach Villas.  Owning there is very special because they always treat you like family and that is your home.
I come to Aruba every year to celebrate my birthday with my cousin James W. Jones who also owns at La Cabana.  James first invited me and introduced Aruba to me in 1999.  It is fun for us to meet up in Aruba and enjoy the beach, the food and all festivities that the island has to offer.  We have visited The Flying Fishbone restaurant many times to eat right on the water with sand at your feet.  The food is always excellent and the service is great.  This is one of the
"Aruba To Me" moments!"