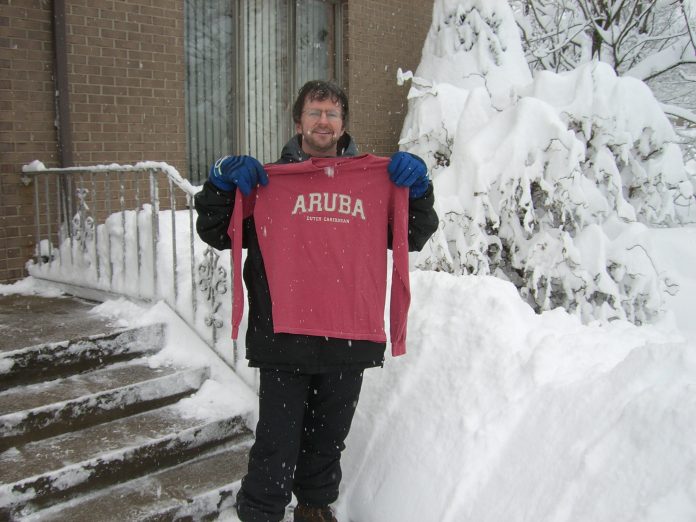 Aruba Today likes to welcome readers to participate in our newspaper. You can see that in our Honored Guest-publications, specials like on Valentine's Day and on other occasions. Throughout the year you are always welcome to send us your vacation picture(s) together with completing the sentence: Aruba to me is …….. (Email: news@arubatoday.com)
For today's newspaper we received a great picture from Wilbur Arnold dedicated to his friend Keith. He wrote:
Aruba to me is…. Perfect place to spend your 60th birthday!
Keith and Shirley Susany have been visiting Aruba since 2005 and this is their 26th visit. They enjoy everything about the island but favorites include the Bugaloe Beach Bar, dinner at Daniels and sailing on the Palm Pleasure.
This visit is a special occasion because Keith is celebrating his 60th birthday.
As you can see from the picture, Keith is thrilled to spend his 60th birthday in Aruba rather than home in Pittsburgh Pennsylvania.
Happy Birthday Keith from all of us at Aruba Today!! q