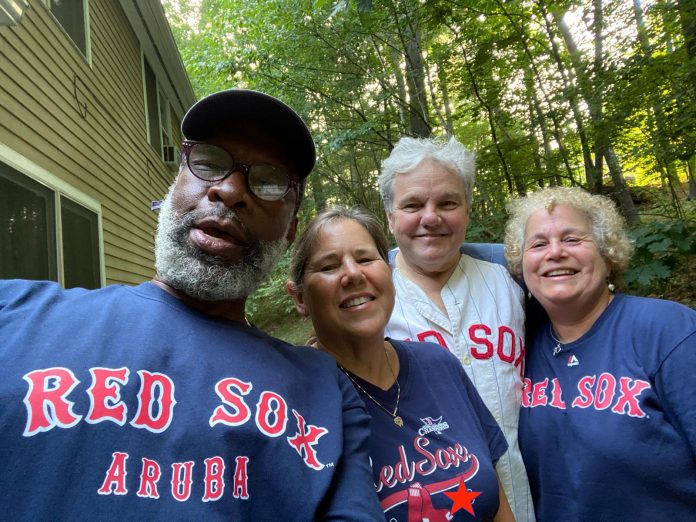 These four long-time friends from Western Massachusetts were spending vacation together at Milagro's Garden Apartments in Aruba when Covid-19 hit our island and they had to return to the USA prematurely.
For Carlton and Lisa Pickron, this was their first visit. Stephen Hickman and his Aruban born wife Ruth Harms have already received Aruba Tourism Authority's (A.T.A.) Goodwill Ambassador Award and are now candidates for A.T.A.'s Emerald Award. They were proud to show "their" island to the first-time visitors and were happy to see their friends' growing fascination for Aruba's charms and their interest in the island's history. Interestingly, among the many charms, was Jack's Café at the Superfood Plaza. Carlton loved the ambience there. Although he does not speak Papiamento, Carlton was so intrigued by the book "Historia di Baseball di Aruba" that he sent a copy to the library of Baseball Hall of Fame in Cooperstown. The Pickrons have vowed to definitely return to make up for the days lost due to the pandemic. At the suggestion of Carlton, an avid baseball fan, they celebrated Fourth of July this year with a BBQ and honored Aruba's contribution to the legendary Boston Red Sox by wearing a Bogaerts No. 2 shirt.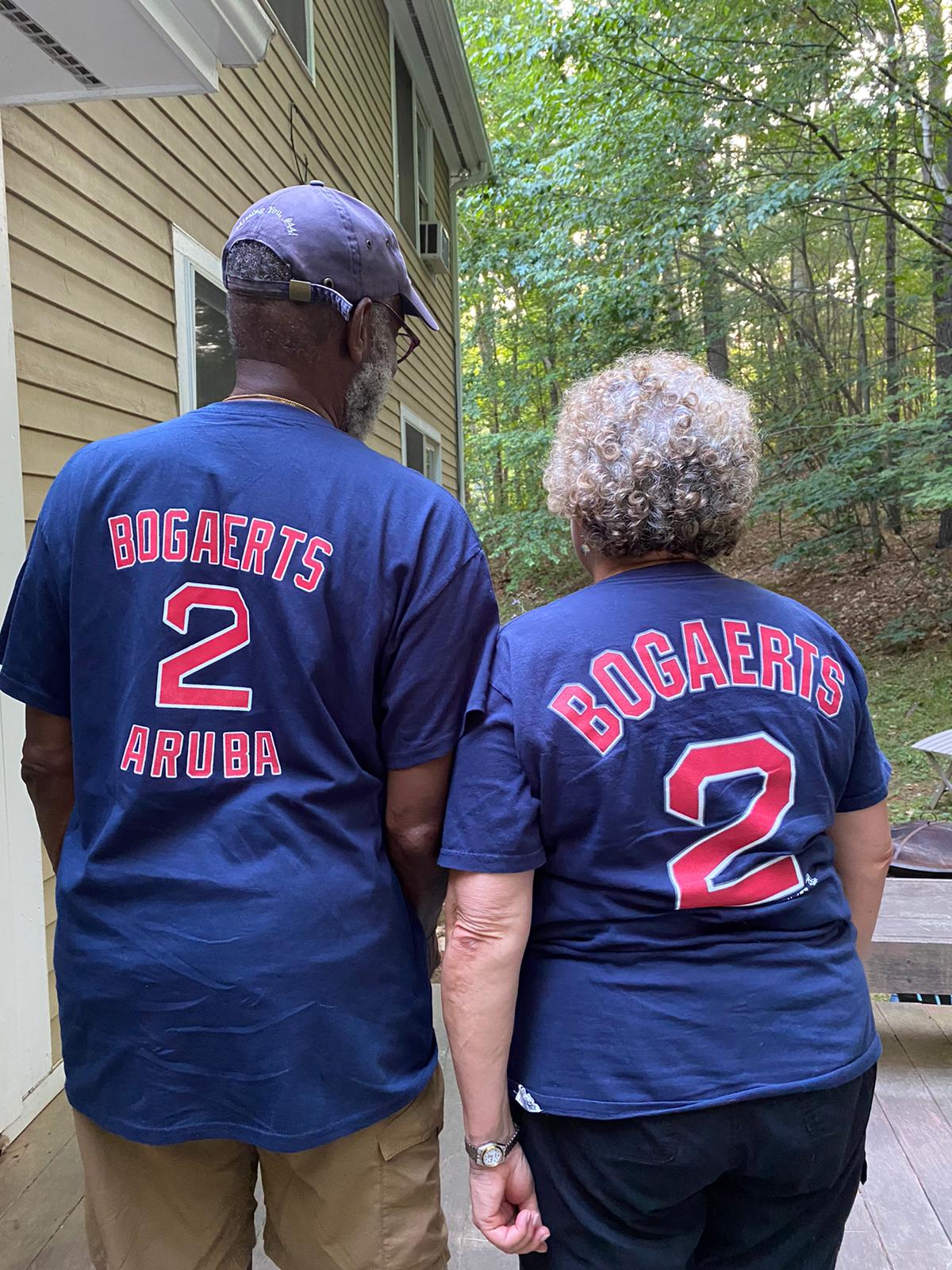 L to R. Carlton and Lisa Pickron. Stephen and Ruth Hickman Harms.