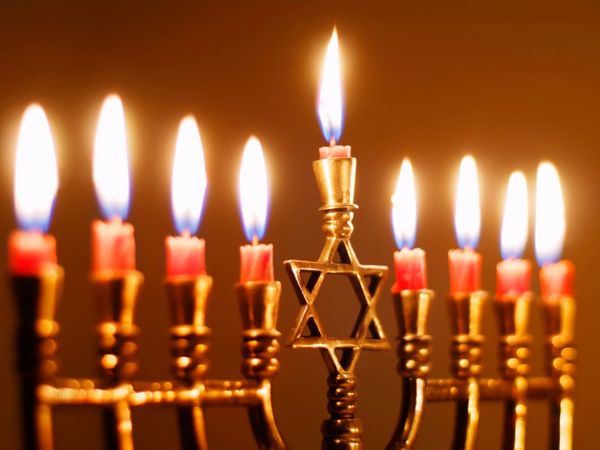 Morning of Unity, Solidarity and Prayer
NOORD — In the wake of the horrific Poway Chabad House shooting on the last day of Passover that left one dead and three injured, Chabad of Aruba will host a Service of Unity, Solidarity and Prayer at Chabad on Saturday May 4th at 11am.
"Our hearts are shattered by the cold-blooded attack on our brothers and sisters—Jews of all walks of life gathered at Chabad-Lubavitch of Poway in celebration and prayer to the Almighty on Shabbat and the final day of Passover," said Rabbi Ahron Blasberg, direction to Chabad Aruba. "We mourn the holy soul of Lori Gilbert-Kaye, and we pray for the healing of all the injured."
The rabbi will share words of prayer, comfort, and healing. In addition, a call to action will be made.
"With the passing of Lori Kaye, the world became darker. We can only respond to darkness by adding in light," said Blasberg "That's why we're asking that this Shabbat, go to your Chabad or local synagogue. Bring a friend and encourage others to #ShareShabbat."
Chabad-Lubavitch Encourages #ShareShabbat, Encouraging Synagogue Attendance in Response to the Shooting.
What: A morning of Unity, Solidarity and Prayer in response to the Poway Chabad House shooting.
When: Saturday, May 4, 11am
Where: Chabad
R.S.V.P.: Rabbi@JewishAruba.com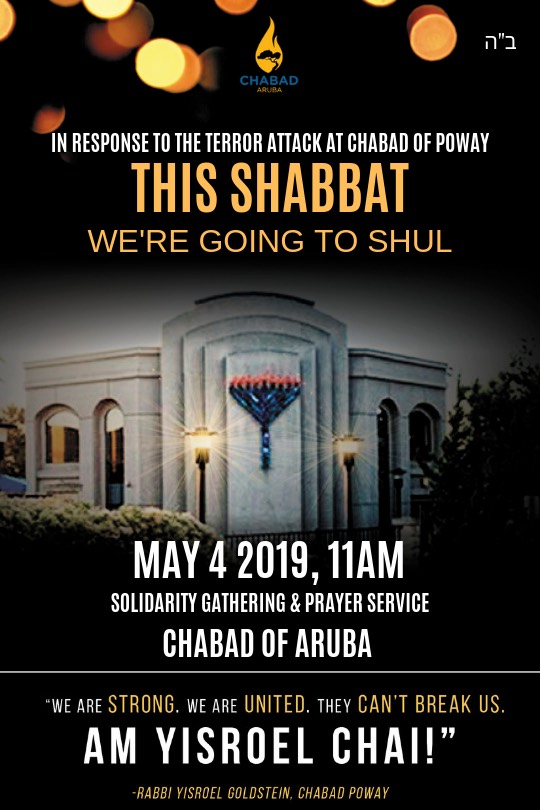 For more information on the Poway Shabbat Initiative, visit JewishAruba.com/ShareShabbat.Q