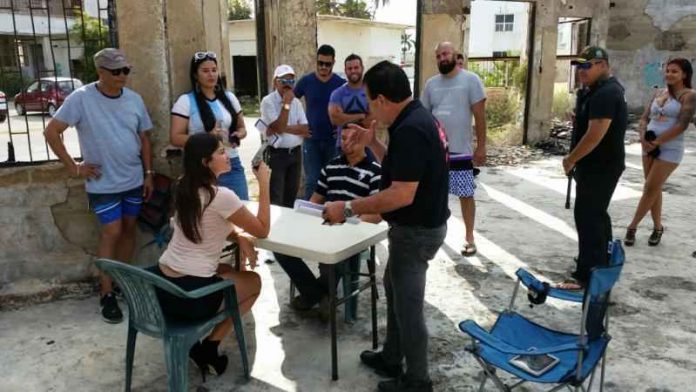 For the first time ever the small Caribbean Island of Aruba with a population of 120.000 was able to submit with the film "Perfect Judgment" in category "International Foreign Feature Film" to compete for the Golden Globe Award! Official announcement of nominees February 3, 2021.
A film produced under dire circumstances with only one camera, no budget, abandoned buildings as training field, denied access to buildings for filming were surpassed by the effort of a prepared group of passionate amateurs in acting and producing all a bona fide. The only professional group that was paid for was in the field of camera, score and editing. It is a story by rising star Angelo Croes that surpassed his first film "Natalia" that will keep your attention glued to the tube for the next move until the end, about a captain, Django Maduro, a womanizer, of the local police elite squad whose brother and wife were killed and appointed with their only child that wants to take justice in his own hands and falls into international plethora underground situations with an intrigue end.
Original titled, "Huicio Perfecto" 117 min in Papiamento with English subtitles, was launched with sold out box offices locally, March 5, 2020 then the global lockdown hit.
Featuring: Alvin Molina, Alejandro Dirksen, Abigail Sanchez, Manuel da Silva, Daybelis Croes & Stephanie Croes.
About Film Screen Organization
Film Screen Aruba Organization promotes the culture of Visual Arts in Aruba. Mission and Vision is to introduce Creative Carriers besides the only Hotel Industry Locally.
Fingers crossed for the award Aruba Ariba!
Source: openPR.