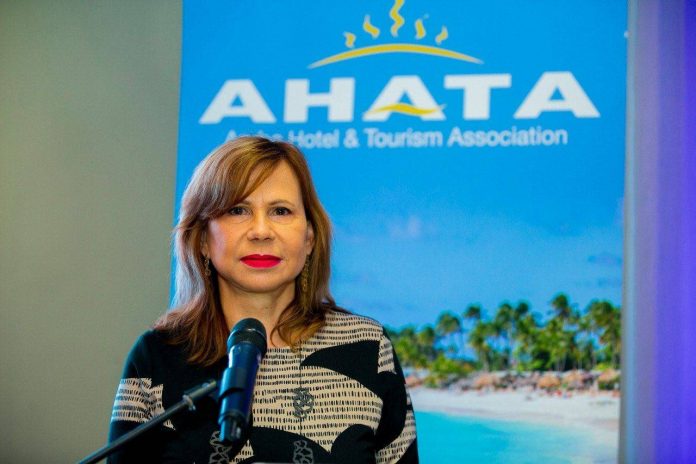 Aruba Hotel & Tourism Association (AHATA) gathers the monthly occupation numbers and prices of the hotels and inform the community on the following percentages and numbers after the past three months without tourism.
The hotel occupancy decreased with 50, 6 % compared to the same period last year, in 2019. This means an average occupancy of 35, 3 % for the hotels.
The ADR, meaning average daily rate, of each hotel room increased with 19, 1 % compared to the same period of six months (July – December) of last year reaching $ 357, 75 per room per night.
The RevPAR which is the revenue per available room, would be $ 126, 33 that is a reduction of 51 % compared to the average of one year ago.
The projection for occupancy in July is 9 % despite the fact that hotels state to receive cancellations continuously. The expectation is to have a gradual growth towards an occupancy of 40 % in the month of December.
The period of recovery will be a long one, states AHATA, and the expenses will rise the income for companies who depend on tourism. It is important for everyone to realize that the economic crisis is happening now and will continue creating the necessity for financial support of the Kingdom to maintain as many companies operational as possible and keep people employed.
Without salary subsidy and financial support of The Netherlands in the coming months many companies will go bankrupt and we will face a mass unemployment, says AHATA CEO Tisa LaSorte.