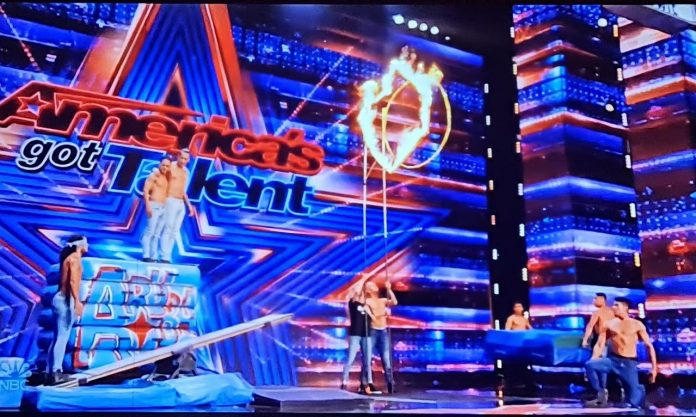 On July 26, 2022, the acrobatic group RCC Aruba auditioned for the famous television program America's Got Talent (AGT).
It was the first time that Aruba participated in this program.
Who is RCC Aruba?
RCC Aruba consists of dancers from Aruba and acrobats from Colombia, Cuba, and Venezuela who made Aruba their new home and have been performing since 2010 at various hotels.
RCC Aruba has been promoting Aruba for a while now on international stages.
In 2019 RCC Aruba embarked on its international tour. They participated in different international circus festivals. In 2019 they participated in the 'China International Circus Festival' and performed in three cities in China. In December 2020, they had 60 shows in Budapest, Hungary. In January 2021, RCC Aruba participated in the world-renowned Budapest Circus Festival' in Hungary, where RCC Aruba won the third and a special prize. According to Minister Xiomara Maduro, RCC represents Aruba with pride and much love.
Since their tour in Budapest, they received numerous contracts to perform with world-renowned circuses.
They are currently performing in the Summer Circus & Water Spectacular of the Hippodrome Circus in London, England, a unique venue with a stage surrounded by water. They will also tour England and perform in Italy in September, followed by a performance in France in October.
The Minister of Culture, Xiomara Maduro, congratulates RCC Aruba on behalf of the Government of Aruba for their efforts to promote our island internationally and for qualifying to the second round of AGT.