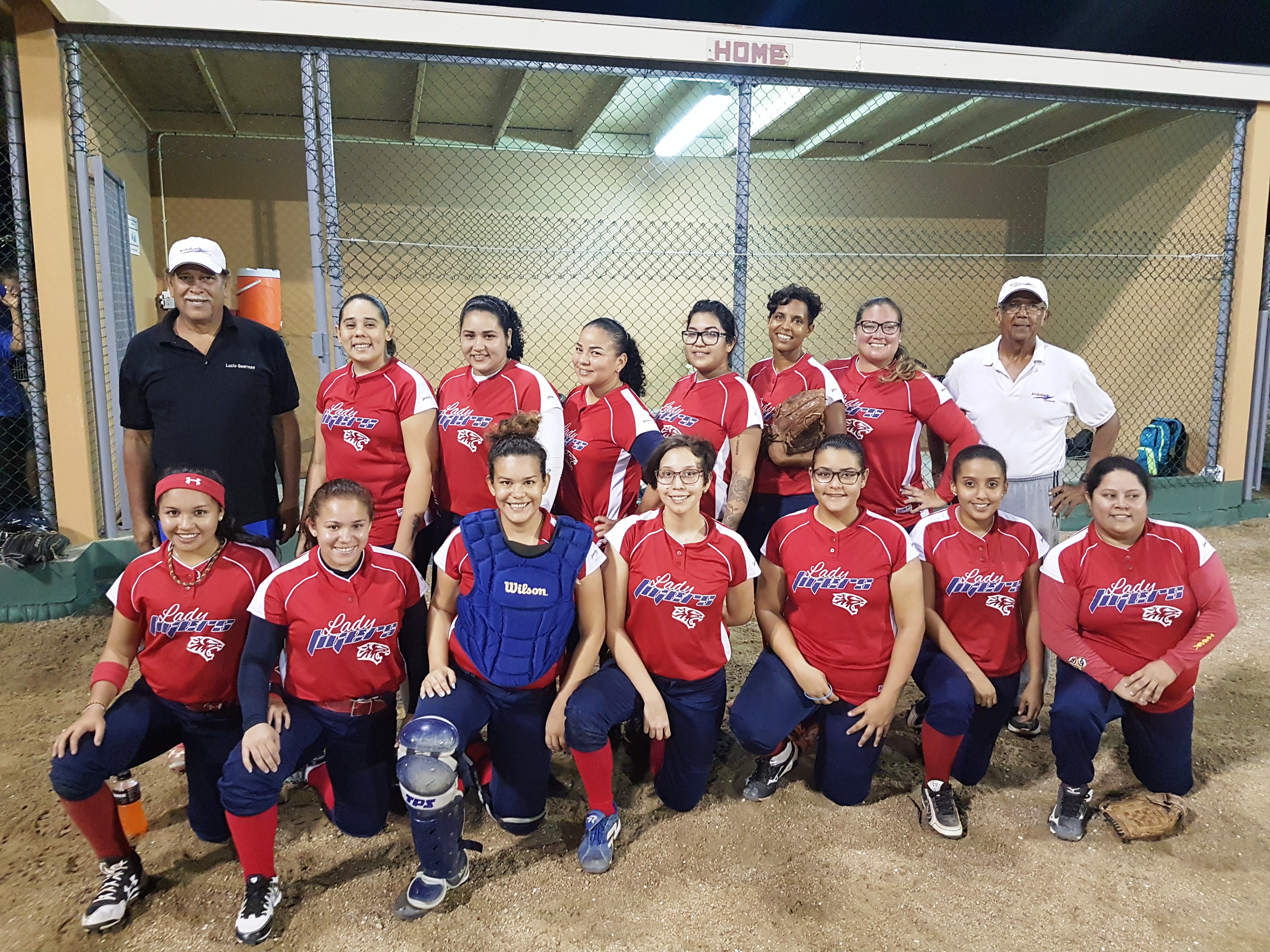 Last Sunday in the HEINEKEN Softball Championship in a dramatic final game the Aruba Bank Tigers slid past the Vitamin Water Jaguars, 6-5, to win the 2017 Softball Championship.
The five-game series saw neither team give in. The Lady Tigers opened the scoring with 1-0 and for the next six innings the score see-sawed back-and-forth to a 5-5 tie on the scoreboard. In the seventh shortstop Meraly Kootes broke the game open by sliding safely over home plate to give the lady Tigers the lead for good.
In the end Aruba Bank  had 6 runs on 7 hits and 4 errors, meanwhile Vitamin Water stayed close until the end  with 5runs, 6 hits, although 2 error, the were costly and added runs to Aruba Bank's account. Rudlyn Ras was named MVP because her command on the mound when it was needed.
Kathleen Emerenciana, the starting pitcher held her own and was relieved by Melissah Daniel, who in end of the game as the losing pitcher. Nikkaela Jacobs of Tigers went 2-3, Jennifer Chirino 2-4, Rudlyn Ras was 1-2 at the plate. Jennifer Chirino regained her batting title with average of .625.  For the Jags Jenysella Tromp went for 2 hits on 3 attempts. Riangela Flanegin took the home run title with 2 homers.
It was a great series.