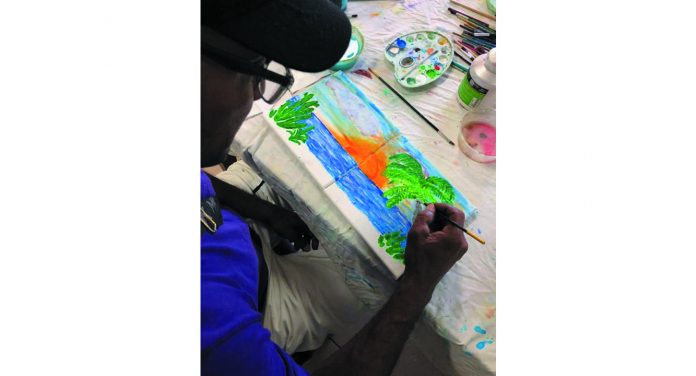 Arte Sano Foundation believes in social transformation, creating beauty and changing lives. Founder Claudia Nooren Ruiz-Vasquez works with students from the local correction institute K.I.A. and students with drug and/or alcohol addictions on a vocational training base. "We strive to bring back dignity by creating art."
Arte Sano Foundation is a non-profit organization established in 2012. The name, freely translated, means 'art is healthy' and that is the main focus: the powerful healing potential of useful work and creative self-expression of the arts. The empowerment of vulnerable people in Aruba's community. Homeless, addicts, youth in prison, youth drop outs and guardianship are the target groups.
The products vary and include paintings, lithography's, recycled wood items, recycled material, textile bags, driftwood, jewelry and t-shirts, all items that are a good memory to Aruba and with the awareness that they are created by vulnerable locals. The goal is to promote economic development through job creation and vocational training.
Claudia: "Many people have someone they know or love that struggles in life with addiction challenges or wrong choices. We aim to break stigmas and give second changes. Everybody deserves that. Aruba has a colorful mix of people that are extremely creative."
The foundation's studio/workshop place is inspired on the Bauhaus movement in Europe and the Arts & Crafts Movement in the US. "Our curriculum is based on the natural and cultural heritage of Aruba. The students create unique souvenirs, each with a detailed explanation of their story behind it."
For more information please visit Facebook Arte Sano Foundation.