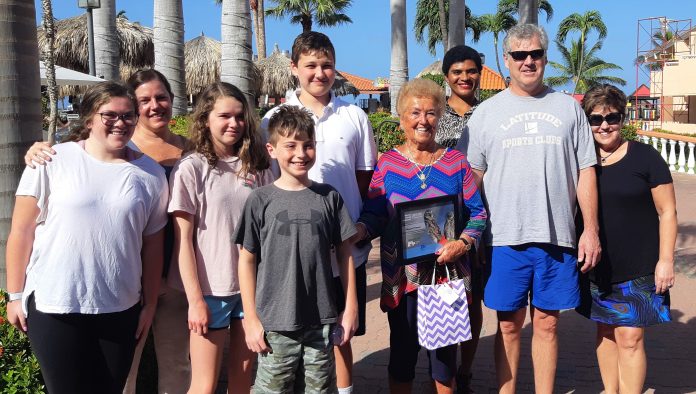 Marouska Heyliger of the Aruba Tourism Authority had the privilege to honor a loyal visitor as Emerald Ambassador. The honorary title is presented on behalf of the minister of Tourism to visitors who come to Aruba for more than 35 years consecutively.
The honoree was Maryanne Hargreaves from Massachusetts USA. The event which commemorated her 35th visit was held at Aruba Beach Club. Her son and daughter and family members were also present at this special occasion. Hargreaves loves coming to the island for her Aruban friends, peace and beauty of the island and for the best restaurants and drinking water that the island produces.
Heyliger presented the Emerald Ambassador certificate to Hargreaves and thanked her for choosing Aruba as her home away from home.