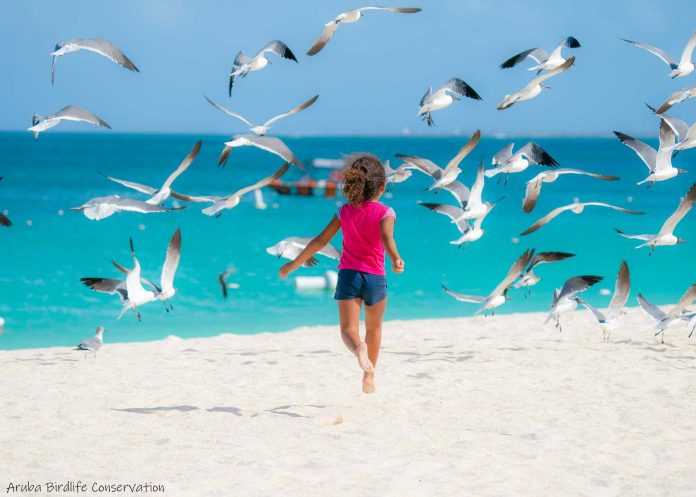 Everyone native Aruban speaks four languages; English, Spanish, Dutch and Papiamento. Dutch and Papiamento are the official languages of Aruba.
The origin of Papiamento is still a bit of a mystery. However, Arubans say that it was developed from Portugeuse-African pidgin which was used as the language for communication between slaves and slave traders. There are also some Dutch and Spanish influences.
In most schools in Aruba children have all their lessons in Dutch. They can only speak Papiamento during the Papiamento class.
Aruba is a former Dutch colony. It is now its own country. However, Aruba is still part of the Kingdom of the Netherlands.
Aruba is not in Hurricane Alley, which means there's no BAD time to visit Aruba.
Aruba's currency is the Aruban florin which is worth about 0.56 US Dollars. Dollars are accepted everywhere though.
The crime rate in Aruba is pretty low. It is one of the safest islands in the Caribbean.
Carnival in Aruba is a BIG DEAL. It's not just Brazil! There's parades, Carnival Queen elections, dance competitions and more. So if you're in Aruba in February, make sure to attend one of the many Carnival events. Let's see if Covid will allow us to have carnival back in 2022.
We produce our own drinking water thanks to their desalination  plant. You can drink the water straight from the taps. The electricity on the island is also a by-product of the desalinisation plant.
Aruba is home to a rare species of the burrowing owl. It lives in burrows in the ground hidden by cacti. It is one of Aruba's national symbols and appears on postage stamps.
Before Covid Aruba had over a million tourists visit its shores. That's around 10 times the local population.
There are over 90 different nationalities living on the island in pretty much perfect harmony
The Aruban flag was adopted in 1976.
Aruba's national day is March 18th. Just after St.Patrick's day.