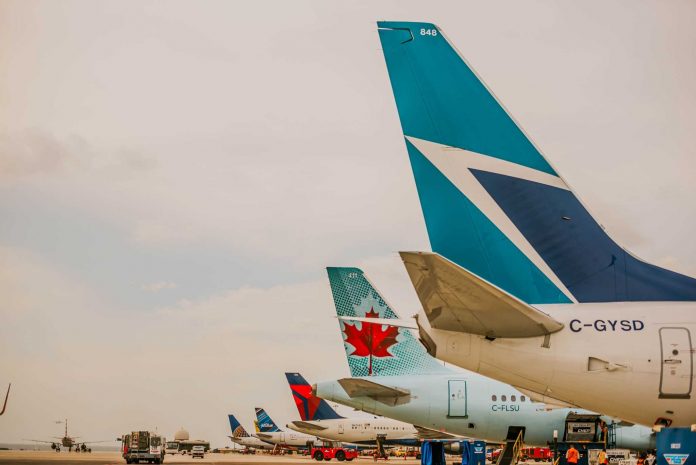 Aruba Airport Authority N.V. (AAA) company that manages Queen Beatrix International Airport (AUA Airport), is excited to share some recent updates on the air travel schedules for the coming winter season.
AUA Airport's airline partner Delta Air Lines will resume the Boston-Aruba service starting December 18, 2021, through May 3, 2022, on Tuesdays, Thursdays, Saturdays, and Sundays. This 4-days-a-week pattern will be provided on a 738 aircraft (157 seats). The complete Delta schedule for the Winter Season is as follows: Daily Atlanta-Aruba service, daily New York (JFK)-Aruba service, and the Boston-Aruba service. Winter season officially starts on October 31, 2021.
Another very positive news is that Canada has re-opened its borders for international travel. The three big Canadian carriers announced plans to double seats from Toronto to Aruba this winter. The restart dates for Canada–Aruba for the winter season are as follows:
Sunwing will start flying to Aruba once a week as of September 6, 2021 and will increase to 3 times a week for the winter season.
Air Canada will resume two weekly services as of October 3, 2021, and these will increase to 4 times a week for the winter season.
WestJet will resume two weekly flights for fall as of November 6, 2021 and will increase to 4 times a week for the winter season.
Between January, February, and March 2022, AUA Airport will have 11 weekly nonstop (vs. six weekly flights in 2019) services from Toronto.
These updated schedules are good news that AUA Airport has been longing for: " We are very excited to see a very positive and upwards trend in air travel. Airlines are seeing great demand for premium travel markets and are constantly adapting their schedules to meet those demands. . It results in a lot of additional capacity for our market. We are fortunate to be considered one of the leading destinations, and we take this fact very seriously. We foresee a busy winter season, with a diverse portfolio of travel options to and from Aruba," said AAA's Air Service Development Manager Jo-Anne Meaux-Arends.
For the latest updated Flight Schedules, please visit www.airportaruba.com and click on Flight Schedules.
About AUA Airport
AUA Airport is one of the busiest airports in the Caribbean region, with 19 different airlines operating into Aruba contributing in processing over 2.5 million passengers per year (pre-covid) and providing air service to 20 destinations worldwide. AUA Airport is operationally solid where over 95% of all visitors are leisure guests: 83% from the United States & Canada, 6% from Latin America, 8% from Europe, and 3% from Dutch Caribbean, year to date, March 2021. AUA Airport attributes this to the island's stable economic and political climate, hospitable and multilingual population, and safe environment. AUA Airport undergoes continuous upgrades to maintain its position as one of the region's most innovative airports.