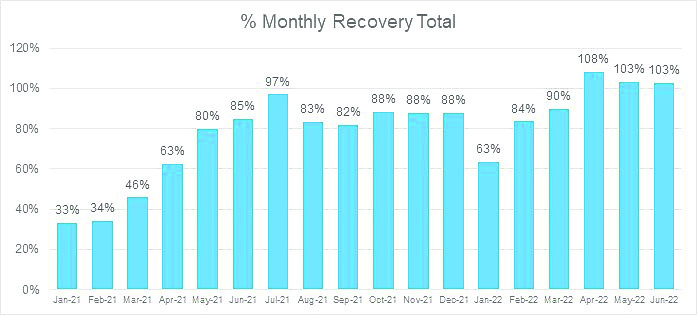 During a press conference this week, Aruba's minister of Tourism, Dangui Oduber spoke about how the recovery of tourism for Aruba has been exceptional and among the best in the world. For the first six months of 2022, Aruba received 528,325 tourists, a recovery of 92 percent.
The recovery of tourism on Aruba for 2022 is at 92 percent (-8%), which according to minister Oduber, is very good, and one of the best in the world. The average recovery worldwide is 46$ (-54%), and in our region, this is around 60% (-40%).
According to minister Oduber, this confirms our courage and determination to announce "our exit strategy in the middle of the pandemic in January 2022. The tourists felt themselves safe and secure with the protocols implemented on Aruba" relating to Covid-19.
As the International Monetary Fund commentd, "Aruba moved very swiftly from the pandemic." Today, Aruba is the second country in the world with the best recovery of tourism.
The minister thanks all their partners, ministry of Tourism, Aruba Tourism Authority (ATA), Aruba Ports Authority (APA), Aruba Airport Association (AAA), Aruba Hotel and Tourism Association (AHATA), Aruba Time Share Association (ATSA), Aruba Vacation Rentals and also extends gratitude to everyone working in the tourism sector, and the whole community of our beautiful island of Aruba.