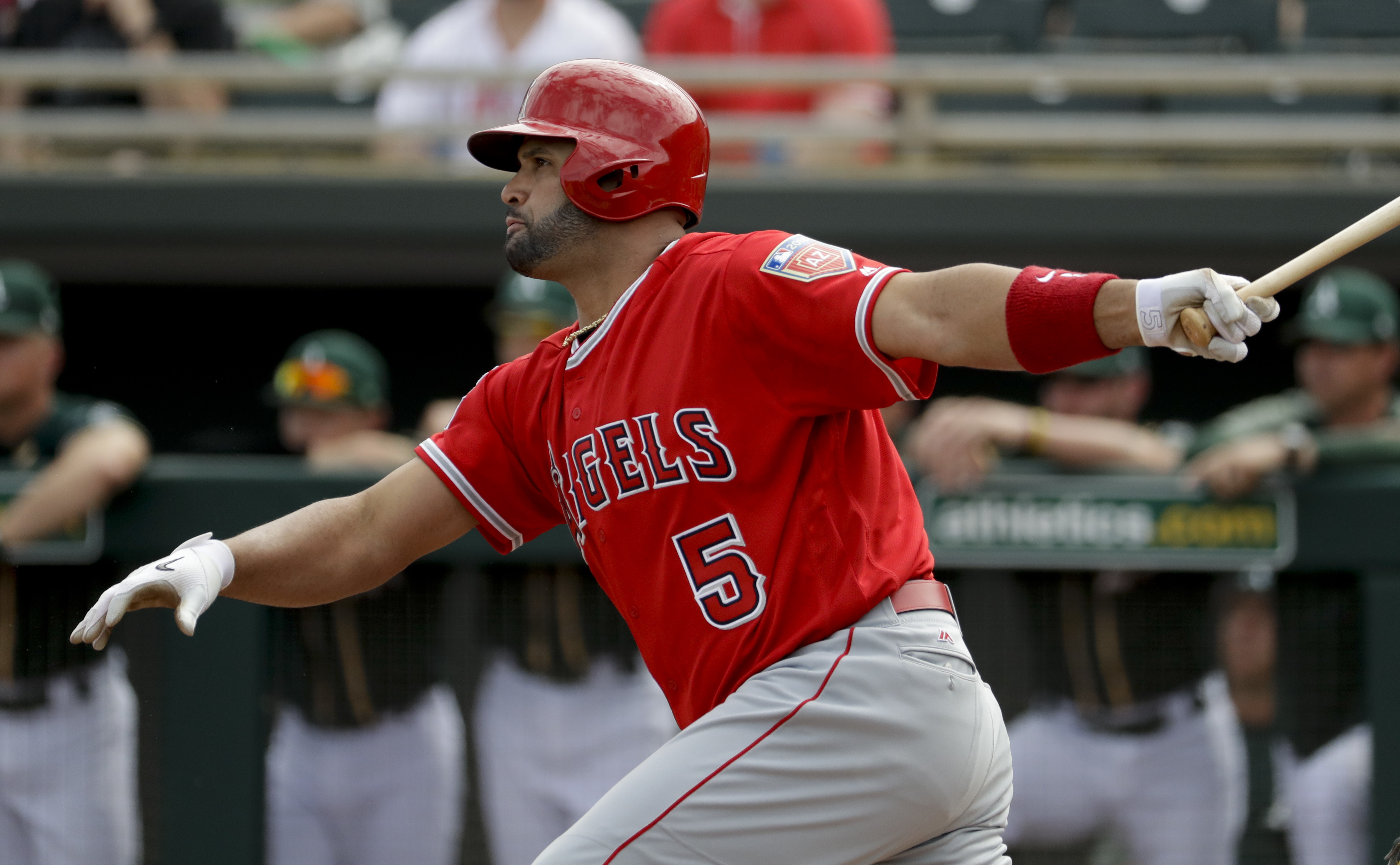 By STEPHEN HAWKINS
AP Sports Writer
Robinson Cano dreamed as a kid of going to bat with the bases loaded, two outs in the bottom of the ninth inning in Game 7 of the World Series and hitting a home run. There was also a milestone number that seemed so improbable: 3,000 hits. "You dream one day what if feels like to win an MVP, to be an All-Star, to win a Gold Glove" said Cano, the Seattle Mariners' second baseman. "When you're a kid, you think, 'I wish I could get 3,000 one day.'
… It's one of those things that once you get to the big leagues you know how hard it is, and then you understand at the same time there are not too many guys that get 3,000 hits. It's hard." Just how hard? There are only 31 players who have done it. And the only two active in the majors are 44-year-old outfielder Ichiro Suzuki, back with Seattle; and Texas Rangers third baseman Adrian Beltre, the 3,000-hit club's newest member . And that milestone could be becoming even more elusive.
"Longevity is one thing," said A.J. Hinch, manager of the World Series champion Houston Astros. "Being good as you age, being able to handle the type of pitching and the type of defenses that are happening now, it might be more and more rare that guys reach these accomplishments based on the information and how difficult it is to perform like that for that long." Albert Pujols goes into this season for the Los Angeles Angels with 2,968 hits, making it likely players joins the prestigious club in four straight years — a first.
Alex Rodriguez got his 3,000th hit with a homer in 2015, Ichiro did with a triple in 2016 and Beltre with double last summer. But after Pujols, a three-time NL MVP with the St. Louis Cardinals who is now 38 and in his 18th big league season, it will be at least a couple more seasons before another 3,000-hit watch kicks in for someone else. "When you say 3,000 hits, that means that you were good for a long time," said Cleveland Indians manager Terry Francona, who as a young player with Montreal in 1984 was teammates for part of a
season with MLB career hits leader Pete Rose, who had 4,256 over 24 big league seasons.
"Start talking about 4,200, and then you start thinking, OK, that's 20 years of 200 hits, and you're still not there," Francona said. The next active player on the career hits list after Pujols is another big man, 34-year-old Miguel Cabrera at 2,636. Miggy played 130 games last season for the Detroit Tigers and had 117 hits, his fewest since 84 as a rookie in 2003. Then comes eight-time All-Star and two-time Gold Glove winner Cano, 35 and going into his 14th season; he has 2,376.
"I know if I stay healthy, and I can play for the next six years healthy, I can do it," Cano said. "But I know there are too many hits left. I don't think, 'I've got to get there.' I go step by step and play this season and see how it goes, and play the next and see how it goes and see how close you get." Hank Aaron and Willie Mays both got to 3,000 in the summer of 1970. Lou Brock and Carl Yastrzemski did so within a month of each other in 1979, the season after Rose joined the club more than eight years before his last career hit.
Only once before now had players reached 3,000 in three consecutive seasons — from 1999-2001 when four players did. Tony Gwynn and Wade Boggs got No. 3,000 on back-to-back-days in August 1999, before Cal Ripken Jr. the next season and Rickey Henderson in 2001.
The milestone was then reached only three more times over the following 13 seasons — Rafael Palmeiro in 2005, Craig Biggio in 2007 and Derek Jeter in 2011 — until A-Rod started the current surge. Former Tigers manager Brad Ausmus, now a special assistant to Angels general manager Billy Eppler, played with two 3,000-hit club members — Biggio in Houston and Tony Gwynn in San Diego.
"(Biggio) played every day. That's part of the reason he got 3,000 hits, is he was good and he played every single day," Ausmus said. "Tony Gwynn, he was just a great hitter, best I've ever seen at putting the barrel on the ball, and having it find a place to land." There are only nine active players with at least 2,000 hits — four having fewer than 2,100. That list is
topped by two-time AL batting champion Ichiro at 3,080 after 1,278 more hits over nine seasons in Japan, and Beltre at 3,048 and the only active player with at least 20 seasons in the majors — this will be his 21st.
Reigning AL MVP Jose Altuve has had four straight 200-hit seasons, leading the majors twice and the American League all four of those years. The 27-year-old Astros second baseman, who this spring got the longest contract in team history through 2024, has 1,250 career hits — 48th among active players and still nearly nine 200-hit seasons from 3,000. He is a .316 career hitter through 982 games.
The youngest player with at least 1,000 hits is 26-year-old center fielder Mike Trout, the two-time AL MVP going into his eighth season with the Angels as a .306 hitter with 1,040 hits in 925 games. As for players now just going into their 10th seasons, 2013 NL MVP Andrew McCutchen, the 31-year-old outfielder now with the San Francisco Giants after his first nine seasons with Pittsburgh, has the most hits at 1,463 — just shy of halfway to 3,000. That is only six more hits than Elvis Andrus, the 29-year-old Rangers shortstop.
___