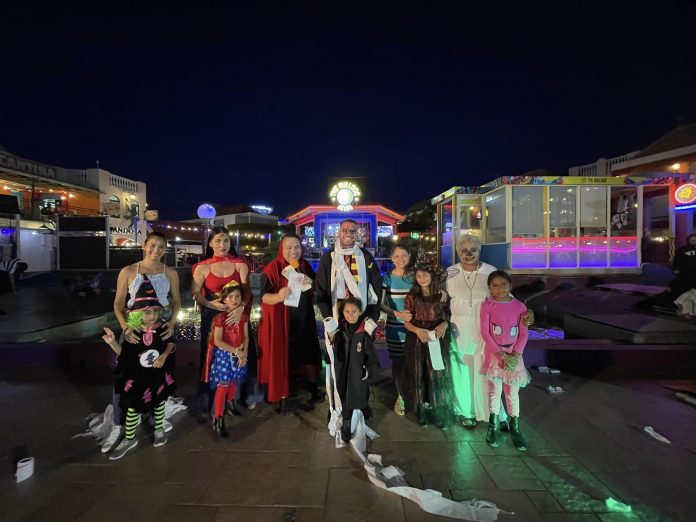 Paseo Herencia held 3 days of Mall-O-Ween activities consisting of fun Halloween shows and games on stage, a scary Haunted Cinema Elevator experience, Trunk Show contest, the famous Trick or Treat event and much more.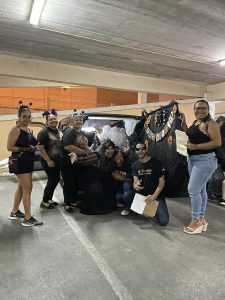 Friday, October 28th was the start of the Haunted Cinema Elevator at the Caribbean Cinemas. A unique and horrifying entrance starting at the bottom elevator till the entrance of the cinema. Visitors enjoyed this scary walk through right before catching one of the anticipated horror movies of Halloween Ends, Smile and Prey for the Devil.
The Halloween trunk show contest took place on Saturday in the Paseo Parking garage with spooky car designs ranging from 'Stranger Things' to 'Haunted House'. The theme of the winning car was 'Thunder & Lightning'. The team of 4 won gift vouchers from Paseo Herencia, TGI Fridays, Psycho Bunny and Athlete's Foot with a total value of AWG 500. On stage, there was the Halloween Dog Show hosted by Sgt Pepper's Friends with the opportunity to adopt adorable dogs followed by a youth group dance show.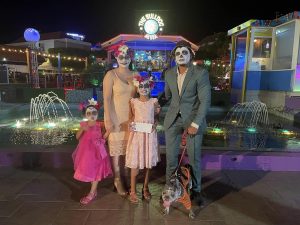 Many families enjoyed Trick or Treating on Sunday at the Paseo stores, restaurants and cinema. The first 500 kids in Halloween costumes received a free Halloween bag to go trick or treating. Kids also enjoyed the Halloween show and games on stage where many won fun prizes.
Aside from the thrilling plaza activities, stores also had spooky deals with up to 50% OFF and the restaurant offered unique Halloween food & drinks over the weekend.
Paseo Herencia is a fun place to visit especially for the Holiday season with Black Friday deals, local Christmas entertainment, variety of pop ups and much more. Visit Paseo Herencia's Facebook page or website to see the upcoming events and promotions.