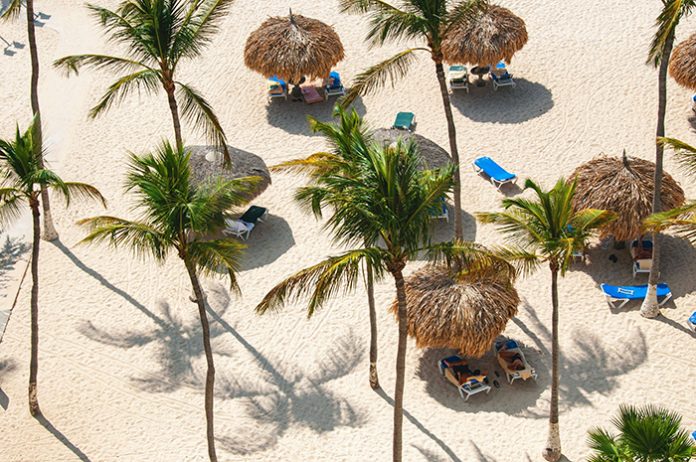 On Wednesday July 29th, the CEO of the Aruba Tourism Authority (A.T.A) announced that Aruba would receive about 14,000 visitors during the whole month of July, down 86% compared with July 2019 when Aruba received 103,464 visitors.
Aruba re-opened its borders to Curacao and Bonaire on June 15th, to Canada and Europe on July 1st and to the USA on July 10th. The CEO said that the ATA projected Aruba would receive between 19,000 – 25,000 visitors during August, down 74% – 80% compared with August 2019 when Aruba received 96,100 visitors. The CEO went on to say that for 2020 overall the ATA expected to receive between 335,300 stopovers (30% of the 2019 total) and 447,000 stopovers (40% of the 2019 total).
Given that the A.T.A estimates that Aruba will receive about 267,000 stopovers in the first eight months of 2020, this means the four months of September through December 2020 could see a total of between 68,400 visitors, assuming an overall decline of 30% for the year and down and 180,100 stopovers, assuming an overall decline of 40% in stopovers for the year. These result in an 80% decline compared to the 342,447 stopovers received in the same four months of 2019, and a 47% decline, respectively.
As of August 4th 2020 Aruba, has reported a total of 127 positive cases of COVID 19 with 113 being residents and 14 being visitors and a total of 12 active cases of which eight were residents and four visitors. Since Aruba re-opened its borders on June 15th the country has seen the total number of cases increase by 26 (25.7%), from 101 to 127, with the number of active cases growing from zero to 12. The Government reported that between 75% – 80% of all arriving visitors had presented evidence of having been tested prior to departure from their country of origin while between 20% – 25% were tested on arrival at Aruba's airport. Source: tourismanalytics.com.