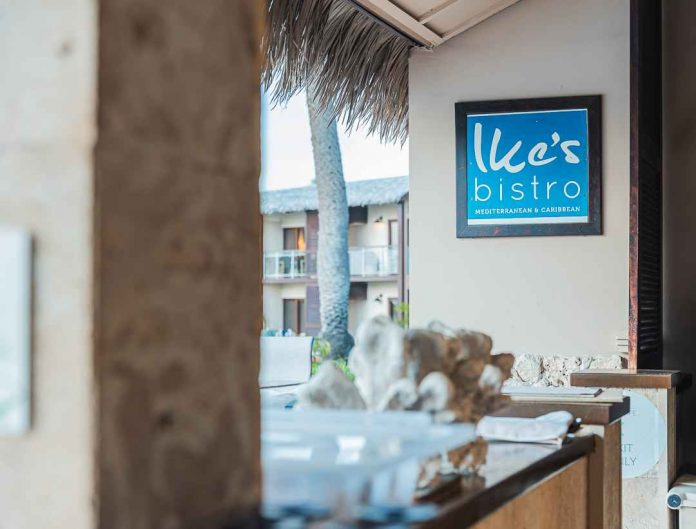 Treat dad to an epic Father's Day dinner this Sunday June 20th at Manchebo Beach Resort & Spa. The covered patio of Ike's Bistro will be your home for the family gathering, your host to this special evening and your comfort zone to indulge in culinary highlights. It is all about the feel this night and the resort has everything you need for a fabulous feast. Just gaze over the pool and palm trees and let Aruba's breeze take you away to a journey with the delicacies of Chef Sandro Herold.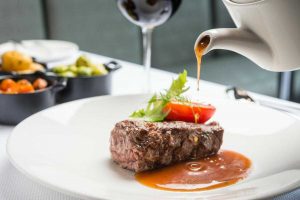 Ike's Bistro and The chophouse at Manchebo Beach Resort & Spa have an amazing Father's Day Dinner featuring three courses, an amuse with a glass of bubbles and coffee or tea included. Chef Herold and his team will make dad feel like a hero!
There is a special Vegan dinner for those who love vegan and you must know that Manchebo Beach Resort & Spa is known on the island for its high standard of vegan gastronomy.
Father is First
Let's see what we have got for you tomorrow. Our three course dinner jumps off with a choice between a Mediterranean Shrimp Grilled black tiger shrimp served on potato crème, topped with porcini mushroom sauce and Parmesan cheese or a Classic Beef Carpaccio, Thinly sliced filet Mignon topped with refreshing Arugula lettuce, shaved parmesan cheese, roasted pine nuts, tomato, extra virgin olive oil and balsamic reduction or a Corn and Chicken Chowder which is a thick and creamy chowder soup that is made with tender white chicken and corn, served with tomato bruschetta.
For the main course we have a fantastic Father's Day Steak and Shrimp Tower: Filet mignon grilled to perfection, topped with sautéed spinach, portabella mushrooms, grilled shrimp skewer and sauce hollandaise, served with Yukon mashed potato. If you prefer the best of the ocean go for the Seafood Casserole offering fish, shrimp, calamari, scallops and mussels in a creamy garlic lobster sauce, served over a bed of fettuccine pasta & melted cheese straight out of the oven. Are you a chicken lover, choose the Chicken Caprese, a corn-fed chicken breast topped with buffalo mozzarella and ripe plum tomato served over al dente pesto risotto.
We cannot let you go home without tasting the amazing Lemon Curd Tartlet, a light and creamy lemon custard on an almond crust, served with berries and merengue. Indulge with a cup of tea or coffee and smile, be happy, and feel blessed to have the opportunity to enjoy life on Aruba with your beloved one or beloved ones beside you.
Manchebo Beach Resort & Spa is welcoming all dads and families to come and experience!
The restaurant naturally lends itself to social distancing as it is open-air, set perfectly by the tropical pool. Ike's Bistro and The Chophouse have an established name on the island for its excellent food and highly-rated service level. Come over to celebrate Father's Day and create a lifetime memory.
Manchebo Beach Resort & Spa is waiting on you!
Reserve your Seat: Tel: +297 522 3444 | Email: ikesbistro@manchebo.com